Late last year, Massachusetts state Rep., Steven Howitt (R-Seekonk), introduced a bill that would ban bicyclists in the Commonwealth from wearing headphones while they ride.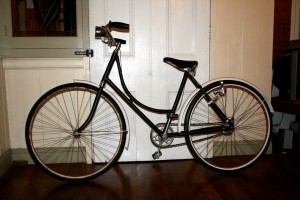 He reasoned that, "If they want to share the road, they have to share the responsibility as well."
Certainly, there is a case to be made that bicyclists need to be alert at all times when navigating through traffic. It's really more for their own protection than anything else. But are efforts to crack down on distracted cycling really going to slash the number of bicycle accidents in Boston and elsewhere?
A recent analysis by the Pew Charitable Trusts suggests probably not. That's because the real problem isn't biking while distracted. It's driving while distracted. 
The bike accident attorneys in Boston at bikeattorney.com and Jeffrey Glassman Injury Lawyers know there is no real evidence that shows serious injuries or deaths result in cyclist use of handheld electronic devices or headphones. There is, however, ample evidence that tells us that drivers are distracted a great deal of the time behind the wheel and that this results in huge numbers of accidents, injuries and fatalities.
In fact, one of the largest studies ever conducted in the U.S. by researchers at the Virginia Tech Transportation Institute (and published in the Proceedings of the National Academy of Sciences) found that people driving passenger vehicles were distracted more than 50 percent of the time they were behind the wheel and that doing so more than doubled their risk of a crash. In fact, almost 70 percent of car accidents involved some type of observable distraction, the researchers concluded.
But there is no similar study to suggest that bikers who are distracted cause accidents. Certainly, it behooves them to pay attention, but do we need to be doling out fines for it?
The majority of state laws don't deal with cyclists texting or using their cell phone. However, so far seven do: Virginia, Rhode Island, Maryland, New York, Delaware, Florida and California. In Pennsylvania, those driving vehicles are prohibited from using headsets, and bicycles are considered "vehicles" in that state.
In Massachusetts, the bill proposed by Howitt would ban cyclists from wearing headphones just like it prohibits all other drivers from wearing headphones. The bill is currently pending in the Joint Transportation Committee. Howitt cited anecdotal evidence: That he has seen cyclists crossing into busy intersections wearing earbuds and not paying attention to emergency vehicles and other approaching traffic.
But some cycling advocates say enforcement could be problematic. That is because many cyclists use their cell phones for more than just communicating. A lot of riders will mount their devices to their bike handlebars and then use them either for GPS or as a training device that will help them track their speed and calories burned. They shouldn't be penalized for this, advocates say.
Traffic safety researchers haven't study the issue, so it's not clear how often distracted biking occurs or what the real effect of it is. But we do know there have been few cases here in which distraction by the cyclist was cited as a primary cause of the collision.
If you or someone you love has been injured a Boston bicycle accident, call for a free and confidential appointment at 617-777-7777.
Additional Resources:
Cities and States Try to Crack Down on Distracted Bicycling, Nov. 17, 2015, By Jenni Bergal, The Pew Charitable Trusts
More Blog Entries:
Boston Bicyclists Navigate Treacherous Landscape, March 20, 2016, Boston Bicycle Accident Lawyer Blog