BikeAttorney.com Andrew Fisher will be playing a role in Boston's activities for World Day of Remembrance.
The annual international event, which recognizes the burden of traffic crash victims globally, will be commemorated in Boston on Sunday, November 19th.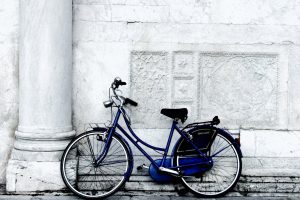 It was founded to remember those injured and killed in traffic crashes (including Boston bicycle crashes) – and demand our elected officials take action. In Boston this year, it will include a memorial bike ride, a memorial walk, a vigil and rally at the steps of the state house. This will be followed by a press conference, wherein organizers will release new information about the lack of accountability in a recent fatal Boston bicycle crash.
Attendees will wear yellow in solidarity with those who lives have been lost or forever changed.
Long-time cyclist and safety advocate and Attorney Andrew Fisher will be participating in the event and on hand at the press conference to answer questions about the systemic legal failures of bike crash investigations in Massachusetts.
World Day of Remembrance in Boston 2017 Schedule
The schedule this year in Boston is as follows:
12 p.m. – On Sunday, November 19th, memorial bike ride participants will gather at Copley Square.
12:15 p.m. – Riders will depart from Copley Square for a one-hour ride, ending at Charles Street and Beacon Street by Boston Common, where riders will th
en join the walk to the State House. It will pass the ghost bikes of Anita Kurmann, Joe Lavins and Amanda Phillips.
1:30 p.m. – Riders and those attending the walk will gather at Charles Street and Beacon Street by Boston Common for the Memorial Walk.
2 p.m. – A vigil and rally will be held on the steps of the Massachusetts State House.
This is an opportunity to reflect on the precious lives lost to driver carelessness, negligence and poor road design. Here too, we hope to raise the issue of a legal system that fails bike crash victims and how this impacts our greater community. The hope is to spur action and build better traffic infrastructure, promote more effective legislation, enforcement and accountability and educate drivers on their role in prevention.
Last year, Fischer and dozens of others attended World Day of Remembrance in the city. Attendees carried life-sized silhouettes bearing the names of those who who had died. Many of those silhouettes bore the hashtag #crashnotaccident, to underscore the fact that these incidents are not simply bicycle "accidents" – they are the result of carelessness, negligence and even criminal conduct. Other hastags this year will include:
#WDoR2017
#safetyoverspeed
#visionzero
Why World Day of Remembrance is Necessary
With so many serious and fatal bike crashes every day, it can seem as if these wholly preventable tragedies are glossed over in headlines, not to mention our national psyche. World Day of Remembrance , held annually on the third Sunday of November, brings these important – and ongoing – failures front and center.
The National Highway Traffic Safety Administration's most recent report on bicycle traffic safety facts reveals the number of bicyclists killed in 2015 bicycle-car crashes increased by more than 12 percent compared to the year before. Nationally, that amounted to more than 800 lives lost and approximately 45,000 cyclists seriously injured. This analysis didn't include bike-related injuries where a bicycle defect may have played a role in single-rider crashes. It also doesn't detail incidents that occurred on private property, such as in parking lots and driveways. What this means is these figures are low estimates, and the scope of the problem is even more substantial.
Bicyclists accounted for 3 percent of all those killed in traffic crashes in the U.S. There were a total of nine bicyclist deaths in Massachusetts that year. Most cyclists – even those who ride casually in Boston – have at least one example of a personal close call.
There have been 33 people killed while riding a bicycle in Massachusetts since 2015.
This will the 22nd annual commemoration of World Remembrance Day worldwide, and the 12th year since the event was adopted by the United Nations.
Globally, there are many millions injured or killed in traffic crashes. These losses are enormous, not only in terms of costs for emergency services, medical expenses and lost productivity and wages, but also in terms of the human toll. There is firstly the pain and suffering of the crash victims themselves. There is also a ripple effect when it comes to close family, loved ones and entire communities.
So many of those lost are in the prime of their lives, with so much for which to live. Even those who survive may suffer significant and permanent impact to their quality of life. Loved ones may become caretakers, or else they may be left to grieve a profound and senseless loss.
On this day, while we recognize all those lost in traffic crashes, it's especially important to highlight the unique risk that bicyclists experience on Massachusetts roads. Bicyclists are what we refer to as a "vulnerable road user." Even when riders comply with MGL Ch. 85, Section 11B, detailing bicycle operation and equipment, they lack the physical protection one enjoys in an automobile (i.e., airbags, seat belts, metal frame, etc.).
Safe Cycling in Boston
Safer cycling advocacy in Boston has grown in recent years, thanks in large part to the efforts of those like Fischer and groups like MassBike, which pushes for bicycle-friendly communities that encourage cycling for transportation, fun and fitness. There is an increasing recognition of the many personal and community benefits of cycling – but riders first and foremost must feel safe.
One study published late last year in the American Journal of Public Health specifically analyzed bicycle use and cyclist safety following Boston's bicycle infrastructure expansion between 2009 and 2012. From 2007 to 2014, the city increased its total bike lane mileage from 0.034 miles to 92.2 miles. The percentage of cycling commuters also increased from 0.9 percent to 2.4 percent.
There are ongoing efforts like Vision Zero Boston, which aims to drive down the number of traffic crash deaths to none. But as noted in the Vision Zero Boston's 2016 Review, we have a long way to go. Just in Boston in 2016, there were 22 people killed in traffic crashes on city-owned streets. One was a bicyclist, 15 were pedestrians and the rest were in motor vehicles. Although the number of crashes involving people on bikes has declined per capita as bike ridership increases, bike crashes are still a serious and ongoing problem.
Just in May, WBUR.org reported the loss of a 29-year-old cyclist from South Boston, struck and killed in a Back Bay hit-and-run crash. The cyclist, Rick Archer, was an avid cyclist and even worked part-time as a bike messenger. At the time, the Boston Cyclists Union's executive director was quoted as saying this tragedy could have been prevented with better infrastructure – particularly lowered speed limits and better enforcement.
Better bike safety affects us all. Our Boston bike attorneys encourage anyone who has been moved by this issue to attend Boston's World Day of Remembrance, honor those who have been lost and get involved to help put an end to these preventable crashes.
If you or someone you love has been injured in a Boston bicycle accident (we prefer the term "bike crash"), call for a free and confidential appointment at 617-777-7777.
Additional Resources:
World Day of Remembrance for Road Traffic Victims 2017
More Blog Entries:
World Day of Remembrance Personal for Our Boston Bicycle Injury Lawyers, Nov. 27, 2016, Boston Bike Attorney Blog