Bicycle crashes in Boston and surrounding cities such as Cambridge happen all too often, sadly  resulting in serious personal injury or death.  When a person is gravely injured or killed in a bike crash,  there will be direct actions that can be filed by the plaintiff or the plaintiff's estate, but there will also be potential claims if the plaintiff had a surviving spouse.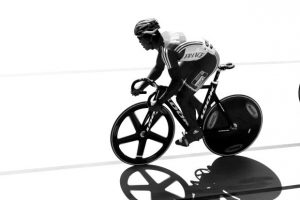 One of these claims by the surviving spouse is known as loss of consortium.  This law, which has been applied in various other states, was addressed in a landmark case in the Commonwealth of Massachusetts entitled Diaz v. Lilly.  The tort had been around for a long time at common law, but at common law, there were many ambiguities. In Diaz, the court held that the tort of loss of consortium could be brought as a direct claim.
In Diaz, the court held that either spouse has a right to bring a claim against a third-party defendant for loss of consortium in cases where the third party caused a personal injury to the other spouse, and that resulted in a loss of consortium between the spouses. There are various definitions for loss of consortium, but as our Boston bike crash lawyers can explain, it essentially means the loss of the normal marital relationship between spouses.  This was originally a loss of the relationship between a husband and wife, but now that same-sex marriage has been declared legal first in Massachusetts and then in the rest of the United States, the loss of consortium tort applies to all married couples.
Additionally, unlike many other states, the loss of consortium tort has been extended to include minor children, and the parents of a dependent minor child or a dependent adult child.  A dependent adult child would be an adult with some type of disability that still depends on at least one parent financially and for daily care.  This was created statutorily in in Chapter 321, Section 85X of the Massachusetts General Laws (MGL).
The reason we are looking at this in the context of Boston bike crashes is because of the deadly nature of bike crashes.  While many may assume riding a bike is generally an activity for younger people who do not have spouses and children, bike riding is becoming much more popular in our area and we are seeing all types of people out riding. With more people riding, there are more serious and fatal bike crashes and this is leading to a greater number of bike crash lawsuits being filed.  When the situation calls for it, there will in turn be more loss of consortium claims filed.
According to a recent news article from The Boston Herald, a Peabody firefighter was killed in a bike crash. Authorities have said this firefighter, who was also known as a major advocate and fundraiser for a cure for multiple sclerosis (MS), died when he was involved in a crash between his bike and an SUV.
This victim was 53-years-old at the time of this death and was a husband and father of two.  This goes to show that there is no such as a typical bike crash victim in the greater Boston  area and there are many bike riders who are married and have children. One reason for his motivation to fight multiple sclerosis is because he was diagnosed with the chronic illness 25 years before he was killed in this horrific Peabody bike crash.  He was also a member of the Peabody Fire Department honor guard bicycle team that participate in many fundraising events and races.
The cause of the accident is still under investigation, but at this point, authorities have said decedent was traveling south at around 4 p.m. when a Jeep traveling north collided with him. The bike appears to have crashed into the front driver's side of the Jeep.  It has not been stated who was at fault in the accident as authorities have not yet said what lane of travel the bike and the car were in at the time of the crash.  It would appear that at least one of them crossed over the center line, but how the bike crash occurred is still under investigation. As this was a fatal bike accident, the Massachusetts State Police (MSP) are working with local police to determine the cause of the accident.  MSP has a special accident reconstruction and investigation unit that is used in all fatal traffic accidents in Commonwealth.
Immediately following the crash, the driver of the deep stayed on the scene and police and emergency personnel were called to investigate.  Paramedics did what they could to stabilize the victim before they rushed him to Beverly Hospital.  Unfortunately, there was nothing doctors could do to save him since his injuries were to severe and he was pronounced dead soon after arrival at the hospital.
As is often the case when a biker dies in a crash in the Boston area and across the country, other bike riders and bike riding advocates come out to show their support by placing memorials at the scene of the tragic crash.  In some cases, they leave a white "ghost" bike at the scene. In this case, they left a bike tire along with a water bottle with the letters "RIP" written on it at location where he was killed when his bike collided with a motor vehicle.  It should be noted that as of this time, there has not been any formal accusation of negligence on the part of the driver of the Jeep that was involved in the fatal bike crash.
In a fatal Boston bike crash where the decedent left a spouse and minor children, the administrator of the estate, normally the surviving spouse, would file the claim against the defendant.  This would include damages for medical bills, pain and suffering, burial expenses, and possibly lost wages.  There could also be direct claims such as loss of consortium brought by the surviving spouse.   One other thing to note is that the plaintiff doesn't have to be deceased for a loss of consortium claim.  The claim may be appropriate where a serious and permanent injury has occurred.
If you or someone you love has been injured in a Boston bicycle accident, call for a free and confidential appointment at 617-777-7777.
Additional Resources:
Peabody firefighter killed in bike crash, August 1, 2017, O'Ryan Johnson, Boston Herald
More Blog Entries:
Damages in Boston Bike Crash Lawsuits, July 8, 2017, Boston Bicycle Accident Attorney Blog