Bicycle helmets lower the risk of head injuries to cyclists – in some cases quite substantially. Yet consumers have long been short on information to help them choose the best protection. In fact, a new analysis, the result of a joint project with the Insurance Institute for Highway Safety, revealed standard bicycle helmet testing by the Consumer Product Safety Commission falls far short in identifying key potential helmet defects. Meanwhile, bike riders have been led to believe they're all virtually the same, and they're not.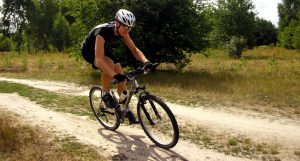 One of the biggest discoveries of the new study is the surprising revelation that the so-called "urban-style" helmets assumed to provide more protection because they cover more of the head are actually riskier than so-called "road helmets" when it comes to head injuries. Researchers urged manufacturers of these urban-style helmets to initiate design improvements to bolster rider safety.
The National Highway Traffic Safety Administration reports approximately 81,000 people were treated for bicycle-related head injuries in a single recent year. That's more than for any other sport. It's also likely a low estimate because it omits those who may have sought treatment at a private doctor's office. There were also 840 cyclists killed in 2016 crashes involving motor vehicles – the most we've counted since 1991.
CPSC Testing Doesn't Tell the Whole Story
Up until now, the CPSC testing has been the only method of comparison for bike helmet consumers – and any helmet sold in the U.S. must have the regulator's approve. Helmets are evaluated for:
Peripheral vision;
Positional stability (the helmet doesn't come off when the rider falls);
Retention strength (straps holding the helmet to the head don't stretch enough in a crash to let the helmet come off);
Impact attenuation (helmet significantly lowers the impact force to the rider's head when the helmet strikes a hard surface).
That last one involves analysis of how the helmet holds up against a swinging anvil at a set speed. Helmets must prevent head impact accelerations over 300 grams, which is the level researchers identified as being associated with a serious brain injury. One of the problems, according to the biomedical engineers of the new test, is the CPSC methods don't always exactly mirror real-life bicycle crash events.
The current standards for bicycle helmet testing were established in 1999 by the U.S. government, and our bike injury lawyers in Boston know the conclusions they draw can provide some valuable information. They give a good indication of whether the helmets will prevent skull fractures or fatal impacts in the event of a direct impact. Here at Bikeattorney.com, we are particularly interested because of the steadily climbing number of bike accident injuries and fatalities, which is what the study authors say spurred them to launch this research.
Their research gives a good indication of whether the helmets will prevent skull fractures or fatal impacts in the event of a direct impact.
However, not all bike crashes happen the exact same way, and that's where the testing falls short. A significant number of bicycle accidents result in impact to the side of the head or forehead. Yet the CPSC doesn't conduct testing helmet rim testing, which would tell us how the helmet fares in those scenarios. Nor does it reveal much about whether someone will suffer a lesser – but still serious – blow that might result in something like a concussion (which have been soaring in recent years). The U.S. Centers for Disease Control and Prevention report almost 500,000 children were treated in hospitals annually for brain injuries that include concussions.
The steadily climbing number of bike accident injuries and fatalities is what lead researchers say spurred them to launch this research.
Testing Helmet Strength in Numerous Crash Scenarios
The biomedical engineers behind the new study crafted an alternative testing method involving a rig they say has the ability to test the helmet's strength in a broader range of crash patterns.
The researchers spent two years conducting this study, the first several months solely analyzing how bicyclists were most likely to hit their heads. From there, they crafted a series of 12 tests designed to replicate those events. Within each test, they looked at how the helmet performed not just with direct strikes but also glancing blows on several of the helmet's parts. To simulate the effect of striking asphalt, they covered metal impact structures with sandpaper.
A total of four bicycle helmets received five-star ratings – and each of those were equipped with something called Multi-Directional Impact Protection System (or MIPS for short). This is a feature of the inner layer of the helmet that allows one's head to twist and slide slightly upon hard impact. Because the technology reduces rotation of the heat on impact, it ultimately also reduces trauma.
Comparing Helmet Protection
Urban-style helmets, which tend to look a bit more like something you would wear if heading out to ski or skateboard, have become increasingly popular among bicyclists. The problem researchers discovered is those models didn't stand up very well in numerous performance tests. Researchers opined this likely had to do with the fact that the layer of foam most helmets have to absorb some of the impact is much thinner in an urban-style helmet.
Those hoping for a bit of added safety may have opted for a pricier model, but as it turns out, researchers also concluded cost wasn't necessarily indicative of the cranial defense level of any helmet. Indeed, when you pay more for a higher-priced helmet, you are usually paying for a more aerodynamic design than for a safer helmet. For example, while one five-star helmet cost $200, another cost $75. Of the two lowest-rated helmets can cost anywhere from $55 to $185.
In comparing the helmets providing the best protection with those that provided the worst, researchers said the concussion risk score ranged from a theoretical risk of concussion 10.9 percent of the time with the best helmets to 25.3 percent with the worst.
A total analysis of 30 helmets has been conducted, but researchers they expect to test more models in the coming months and years, expanding into testing for helmets used in bike motocross (BMS) and mountain biking.
If you're a cyclist over the age of 16 in Massachusetts, you aren't required by law to wear a bike helmet. Further, the fact that you aren't wearing one can't be used by an at-fault motorist to assert contributory negligence in your bike injury lawsuit.
Wearing a helmet will not prevent a rash. But it is a good idea to wear one whenever you are on the road on your bike, as the helmet will protect the skull and minimize, if not wholly prevent, brain or head injury. More than half of bicyclists killed in fatal crashes were not wearing helmets. The IIHS reports helmet use lower the risk of a head injury by 20 percent.
If you or someone you love has been injured in a Boston bicycle accident (we prefer the term "bike crash"), call for a free and confidential appointment at 617-777-7777.
Additional Resources:
New tests show some bike helmets protect better than others, June 26, 2018, Insurance Institute for Highway Safety
More Blog Entries:
Dooring Accidents involving At-Fault Passengers, June 21, 2018, Boston Bike Injury Lawyer Blog