Bicycle helmets lower the risk of head injuries to cyclists – in some cases quite substantially. Yet consumers have long been short on information to help them choose the best protection. In fact, a new analysis, the result of a joint project with the Insurance Institute for Highway Safety, revealed standard bicycle helmet testing by the Consumer Product Safety Commission falls far short in identifying key potential helmet defects. Meanwhile, bike riders have been led to believe they're all virtually the same, and they're not.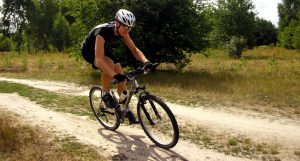 One of the biggest discoveries of the new study is the surprising revelation that the so-called "urban-style" helmets assumed to provide more protection because they cover more of the head are actually riskier than so-called "road helmets" when it comes to head injuries. Researchers urged manufacturers of these urban-style helmets to initiate design improvements to bolster rider safety.
The National Highway Traffic Safety Administration reports approximately 81,000 people were treated for bicycle-related head injuries in a single recent year. That's more than for any other sport. It's also likely a low estimate because it omits those who may have sought treatment at a private doctor's office. There were also 840 cyclists killed in 2016 crashes involving motor vehicles – the most we've counted since 1991.
CPSC Testing Doesn't Tell the Whole Story Continue reading