The City of Boston has announced it will dedicate nearly $10 million over the course of three years – starting in fiscal year 2017 – to improving the safety of bicyclists and pedestrians.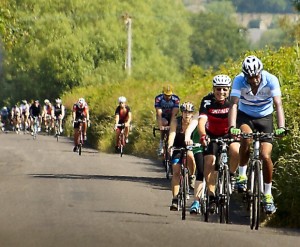 Whereas the Boston Vision Zero initiative had originally been allocated $500,000 annually in funding, city council recently upped it to six times that amount, citing the ongoing commitment to reduce auto accident injuries and fatalities to zero.
Boston bike accident attorney Andrew Fischer is actively involved in promoting Vision Zero as part of a task force working under the auspices of State Senator Will Brownsberger and including a coalition of bicycle and pedestrian advocacy groups. Attorney Fischer, a former MASSBIKE president and longtime board member, met last month with Attorney General Maura Healey and a team from the Attorney General's office to garner her support. The issue is one of public safety.
Consider the recent Boston accident statistics recently released by Vision Zero Boston:
2,984 motorists injured
11 motorists killed
512 cyclists injured
3 cyclists killed
789 pedestrians injured
9 pedestrians killed
Those figures are from June 1, 2014 through February 1, 2016.
A disproportionately large number of these tragic accidents occur at certain trouble spots throughout the city. The city's transportation department delved into the information they had – gleaned from police and EMS reports on accidents and speeding citations – and identified four areas that require immediate attention.
Those are:
Massachusetts Avenue
Harvard Avenue
Jamaica Plain's Stony Brook Station area on the Orange Line
Talbot-Norfolk Triangle (in Dorchester, near Codman Square)
The additional money being funneled to these locations will go toward the construction of:
More sidewalks;
Wider sidewalks;
Speed bumps;
Redesign of traffic signal patterns.
The city reassures drivers this will be done without taking any significant parking away from motor vehicle traffic.
Work has already begun on Mass. Avenue. At the intersection at Beacon Street, for example, lines on the road have been repainted. Bollards have been installed to provide clear lane separation. There will be a change of signals along nearly every intersection of the street.
More crosswalks will be a significant benefit to pedestrians as well. By altering the timing of the traffic signals, city officials hope to give pedestrians more time to cross and to make sure those on foot have sufficiently cleared before giving drivers the green light.
We have all seen what can happen when these features aren't in place. Consider just last year the death of Anita Kurmann on Massachusetts Avenue. The 38-year-old surgeon was killed after a flat-bed truck struck and killed her while she was on her morning commute. He had been turning right from Massachusetts onto Beacon Street. The driver sped off, but was located many hours later.
The corridor where that accident occurred is a hectic scene: Heavy vehicle traffic, pedestrians crowding the sidewalks and crosswalks (some hurrying across the street between signals), MBTA buses navigating in and out of traffic as they make their stops and cyclists squeezed into a narrow lane between a line of parked vehicles – many forced to weave in and out of traffic to avoid a door swinging wide open.
Anything to make this site safer WILL save lives.
If you or someone you love has been injured in a Boston bicycle accident, call for a free and confidential appointment at 617-777-7777.
Additional Resources:
Boston is pouring millions into improving cyclist and pedestrian safety, May 8, 2016, By Amanda Hoover, Boston.com