According to a recent news article from BBC News, the teacher of a teenage student made him a finger on a 3D printer after he saw how much trouble the boy was having with typing following a serious bike crash.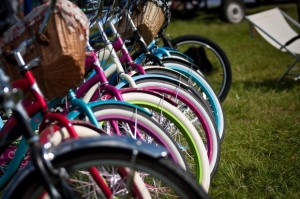 The 15-year-old boy was seriously injured when the brakes failed on a bike he had been fixing, and he crashed into a window.  He was unable to stop when the brakes failed, so he put his arms out in front of him to brace the impact. However, when his hand hit the pane of glass, it shattered, and the boy when flying through the window.When his arm crashed through the window, he did not feel anything, because the main nerve had been severed. At that point, he attempted to pull his arm back through the window, but this resulted in his arm literally being torn apart. He said he thought he was going to die.  He is right handed, and it was his right arm that went through the window.  When he went to the hospital, he discovered the main artery and several nerves had been destroyed.   Doctors were able to save his arm, but they expect that he will only regain between 40 and 70 percent of the feeling in his arm.
As a result of this serious bike crash, he was left unable to write and barely able to type. His teacher created the plastic finger and attached into a glove, and this has been a great help to the student in typing and doing his school work.
As our Boston bike crash lawyers have seen in far too many cases, what would be simple fender benders in a car often result in serious personal injury or even death to victims who were on a bike at the time of the crash.  As we have discussed in a previous post, there are over 4,000 genital and kidney injuries treated in the emergency room each year involving victims who were in serious bike crashes. This is only one type of injury, but there are many others.
The reason is because is because a bike rider has a lot less protection than someone in a car.  However, some people will try to argue that it is the bike rider's fault for being injured, because they assumed the risk of riding a bike on the streets of Boston. Fortunately, this is not how the law works. As long as the roadway was not marked with a sign prohibiting non-motorized traffic such as bicycles and pedestrians, it is completely legal for a bike to the be on the road, and cars must follow the law and act as a reasonable and prudent person to avoid injuring these bike riders. One does not simply assume the risk (legally speaking) by riding a bike on a public way.
In some cases, even the police tend to blame a bike rider, so it is important to speak with an experienced bike injury lawyer as soon as possible following your accident to see if you have a valid claim.
If you have been injured in a bicycle crash in Boston, our injury lawyers may be able to help you recover financial damages.
If you or someone you love has been injured in a Boston bicycle accident, call for a free and confidential appointment at 617-777-7777.
Additional Resources:
Teacher makes 3D printed finger for bike crash teenager, May 26, 2017, BBC News
More Blog Entries:
Mother of Five Killed in Bicycle Accident, Husband Files Wrongful Death Lawsuit, Feb. 20, 2017, Boston Bicycle Injury Lawyer Blog