A much-loved scientist was killed in a bicycle accident recently when she crossed into the path of a light rail train in Houston.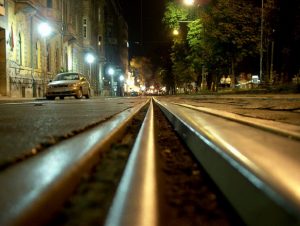 The Houston Chronicle reported the Rice University professor, who had been on staff since 1980, was a nationally-renowned leader in the scientific field of particle physics. In her line of work, she sought answers to questions like, "Why is there so much less anti-matter in the universe than matter?" She was interested in delving into discovery of what makes our universe. The 66-year-old was killed on her bicycle when she crossed over the southbound tracks of a a Metro light rail train around 8:15 one Friday morning, right near the Houston Zoo. She was pronounced dead at the scene.
It was the second time a person on a bicycle collided with the Metro light rail in Houston that week – a scenario that has occurred here in the Boston area as well. In the second Houston crash, a bicyclist reportedly collided with a moving METRORail train just before the start of the Super Bowl. He was transported to a local hospital where he underwent surgery, but ultimately died of his injuries.
Although authorities in both cases have said initial investigation indicates the victims did not have the right-of-way, a local biking advocacy group has released a statement calling on city officials to launch an investigation into these deaths and determine whether the designs of the roads and intersections may have in any way contributed, and whether improvements can be made or alternative routes provided. 
Advocates also underscored the importance of the city's Bike Plan, which was kick-started after several earlier bicycle accident deaths in the city. The Bike Plan, which has not yet been approved by the city council, would include plans for designing safer streets and intersections and a comprehensive bicycle network throughout the city. It would also include a number of bicycle safety education programs.
Last year in Somerville, just 4 miles outside of Boston, a bicyclist was struck and killed by a Massachusetts Bay Transportation Authority (MBTA) commuter rail. An investigation into the crash indicated the male, in his mid-to-late 20s, went through a fully-functioning gate crossing, which were in the down position for a train that was approaching. As the man continued on, he was struck by the train and pronounced dead at the scene by first responders.
Although bicycle accidents with trains are far less common than collisions with passenger cars and commercial trucks, they are nonetheless a consideration that must be made by city planning authorities.
A Harvard study published around the same time as that Somerville bike accident revealed that Boston has made significant strides in cyclist safety as leaders have prioritized the creation of more bike lanes, narrower streets, more crosswalks and increased public awareness. This in turn has led to increased bicycle ridership in Boston. But that doesn't mean we've become immune to these types of accidents.
It's true there will be situations wherein bicyclists were at least contributorily negligent for a crash in which they may have suffered injury or worse. However, that does not necessarily eliminate the possibility of pursuing damages against another party if that party also was negligent. That could mean in some situations mean action taken against a government agency for poor road design or maintenance.
If you or someone you love has been injured in a Boston bicycle accident, call for a free and confidential appointment at 617-777-7777.
Additional Resources:
Beloved Rice scientist dies in bicycle-light rail accident, Feb. 3, 2017, By Mike Glenn, Houston Chronicle
More Blog Entries:
Bike Safety Advocates: Avoid Saying "Cyclists," Instead Use, "People on Bikes", Feb. 6, 2017, Boston Bike Crash Lawyer Blog