The risks of bicycle collisions go up in the summer, and adults make up the majority of bike accident victims, according to the National Highway Traffic Safety Administration (NHTSA). Adults often decide to commute to work or ride bicycles for exercise in the summer, which puts them at risk of becoming involved in accidents with drivers who do not understand how to safely share the road with bike riders.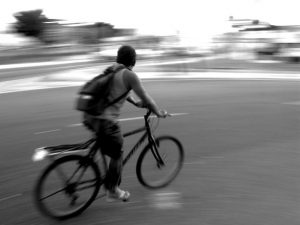 Both drivers and bicycle riders need to know what the rules are for co-existing safely and should ensure they exercise reasonable caution to avoid bike collisions. A Boston bicycle injury attorney can represent victims of bike crashes who believe a driver's carelessness was the direct cause of a bike crash.
If a bike rider can prove a driver was to blame for causing an accident to occur, the bicyclist can obtain compensation from the driver's insurance for economic and non-financial loss by making a successful bike injury claim.  Bicycle riders, however, want to avoid the damage a bike accident can do and so should take some basic safety steps to try to minimize the chances an accident will happen.