A much-loved scientist was killed in a bicycle accident recently when she crossed into the path of a light rail train in Houston.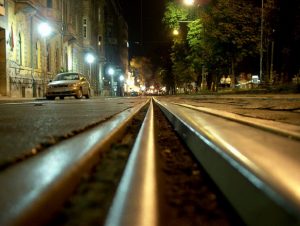 The Houston Chronicle reported the Rice University professor, who had been on staff since 1980, was a nationally-renowned leader in the scientific field of particle physics. In her line of work, she sought answers to questions like, "Why is there so much less anti-matter in the universe than matter?" She was interested in delving into discovery of what makes our universe. The 66-year-old was killed on her bicycle when she crossed over the southbound tracks of a a Metro light rail train around 8:15 one Friday morning, right near the Houston Zoo. She was pronounced dead at the scene.
It was the second time a person on a bicycle collided with the Metro light rail in Houston that week – a scenario that has occurred here in the Boston area as well. In the second Houston crash, a bicyclist reportedly collided with a moving METRORail train just before the start of the Super Bowl. He was transported to a local hospital where he underwent surgery, but ultimately died of his injuries.
Although authorities in both cases have said initial investigation indicates the victims did not have the right-of-way, a local biking advocacy group has released a statement calling on city officials to launch an investigation into these deaths and determine whether the designs of the roads and intersections may have in any way contributed, and whether improvements can be made or alternative routes provided.  Continue reading