Many in Boston have dedicated themselves to a healthier lifestyle in 2016, and for some, that means participating in a cycling routine. That can involve commuting to work by bike at least a few days a week or it can mean simply taking one out for recreation on the weekends.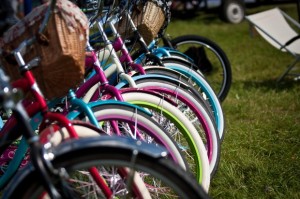 Boston bicycle ridership has grown exponentially since 2007, when former Mayor Thomas Menino launched Boston Bikes. With more than 60,000 bicycle trips made just within the Hubway share ridership program annually (and more than 1.5 million since the program was launched) the city has vowed to slash the cycling injury rate by half by 2020. The 30-year Bike Network Plan involves construction of 356 miles of bike facilities in the city, and the city is continuing to dedicate resources to renovating existing roads under the "Complete Streets" model.
In a recent three-year span, the city reported 1,700 confirmed bicycle accidents to which Boston emergency medical technicians responded. Another survey by Boston Bikes indicated there were more than 2,550 crashes that occurred during that time.
As cycling grows in popularity, it becomes incumbent on all of us to work toward a safer environment for cyclists. That often begins with the cyclist, and the outset of a new year is a good time to get started. Continue reading