The meteoric rise of bike share has transformed the streets of Boston in many positive ways with many more bikes on the streets thanks to bikeshare programs like Hubway, now Bluebikes, but they have not been without their share of problems. In the grand scheme, these are good problems to have, but they still must be addressed. Specifically right now, Boston and surrounding communities are being inundated with dockless bikes. This is in addition to the tremendous growth of the city-backed bike share program.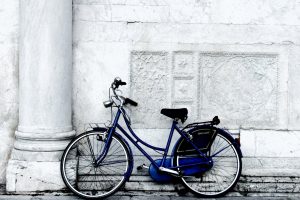 Since the the launch of Hubway (now BlueBikes) which expanded from a starting fleet of 610 bicycles and 60 docking stations in 2011, Boston's bikeshare program has continued to grow to now 1,800 bicycles at more than 200 stations in Cambridge, Somerville and Brookline.
Now, neighboring towns like Arlington and Newton have added their own bikeshare programs, but with the cheaper dockless bicycles of LimeBike, Spin and other dockless bikeshare companies. Along with Arlington and Newton, bikeshare programs now exist in Bedford, Belmont, Everett, Malden, Medford, Melrose, Milton, Needham, Revere, Waltham, Watertown and Winthrop. The bikes cost $1 for every 30 minutes of use, and unlike bikeshare systems used in Boston and other cities, riders don't have to find a dock to park their rented bikes.
More bicycles in Boston is NOT a bad thing! The question is how these bike access services are going to co-exist and whether the city will embrace the private dockless biking companies (or at least their model) or resist them.
The new bikeshares have created a real problem. Millions of dollars have been invested in the standard bike-share system, with the bright blue bicycles and stationary docking areas growing ubiquitous throughout Boston. Although extremely popular, two issues have arisen that could impact Boston bike share's future growth:
Lagging bike share equity;
Swelling numbers of dockless bicycles from private companies sprouting up in communities like Arlington, Medford and Newton, served by Blue Bikes (formerly Hubway).
The sudden explosion of dockless bicycle companies in cities have taken communities like Boston by surprise as they burst onto the stage, and the long-term impact is unclear.
Less concentration (or total lack) of bike share docking stations in outlying communities has been a long-standing problem since the program's inception. It was always intended to be addressed gradually as the program grew. However, the issue of private companies swooping in with a dockless bike share option seems to have taken everyone by surprise. It's not just the fact that there is competition. The problem is private investors like Blue Cross Blue Shield have invested in the bicycles, and the docking stations and ant to protect their investment, putting city officials who granted the docked bikeshare programs an exclusive contract in an awkward situation. The question is whether Blue Cross and other companies that have invested in a docked system will have incentive to continue that investment if they are deprived of market exclusivity.
According to the National Association of City Transportation Officials the most recent annual bike share report was the first wherein dockless bicycles were counted, dockless bicycles are used in just 4 percent of rides, but account for 44 percent of all bicycles on the ground in cities, nearly doubling the U.S. bike share footprint. The close of this year will give us a sense of whether these bike companies will crash and burn or adapt and thrive. Continue reading